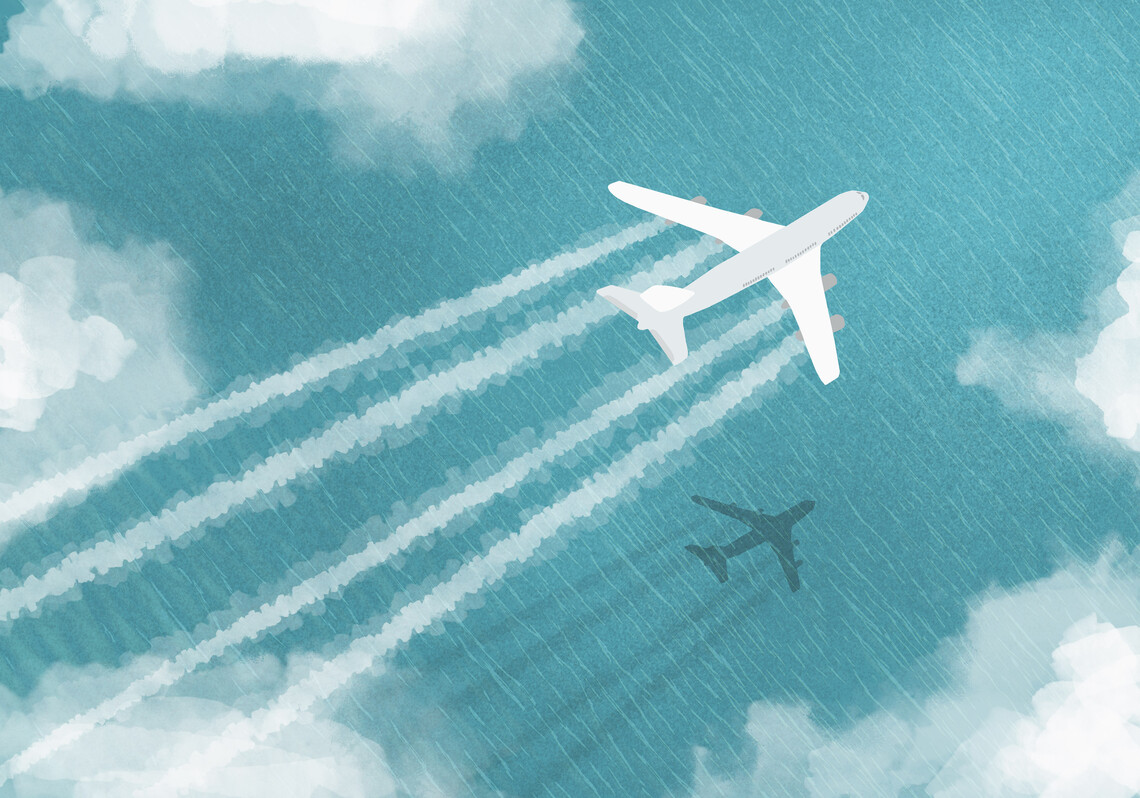 Flying and the climate
Flying is the most climate-damaging mode of transport: Not only does the combustion of fossil kerosene generate CO₂ emissions; nitrous gases, condensation trails and changes in cloud cover also contribute to climate heating.
We summarize the most important information on the climate impacts of air travel in this section. We show the extent to which we fly today and ask:
Who flies and for what reasons? And how many emissions thereby arise?

What is the concrete impact of air transport on the climate and why should it not simply continue to grow after the end of the Covid-19 pandemic?

How harmful to the climate is travelling by plane compared to other modes of transport?

What other environmental and health effects does flying have?